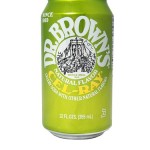 Masters of Social Gastronomy: Caffeine, Cocaine, and the Soda of a Nation
Tuesday, August 26
FREE FREE FREE, 21+ RSVP
Doors at 7:30pm, talks start at 8pm
Littlefield, 622 Degraw Street in Gowanus
 Each month, our Masters of Social Gastronomy lectures bring you the history and science behind your favorite foods. Up this month: soda
Caffeine, cocaine, and a little bit of fizz were all it took to hook America on a brand-new beverage. We'll dissect Coca-Cola's namesakes, exploring the now-illicit 'Coca' and the Africa-sourced 'Cola'. What joined these two bitter, unappealing flavors into the most iconic of soda flavorings?
But don't forget the runners-up – second-tier drinks, represent! Learn the strange journey ofsarsaparilla, and how the drink of choice for archetypal Western cowboys found a second life halfway across the world. Discover the government plot to steal root beer away from Americans, and the corporate conspiracies that swirl around the failure of New Coke.
And, of course, we'll take a look at New York City's very own fizzy drink - the mysteriously-flavored Dr. Brown's Cel-ray!
***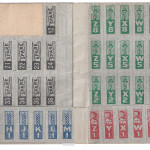 Sorry, No Sugar Today
Sunday, September 28th, 2pm
The Long Island Museum, 1200 Route 25A  Stony Brook, NY 11790
Free with museum admission.
Have you ever wondered what rationing during WWII was really like? Promoted as the ultimate patriotic duty for those on the home front, it also represented one of the real drudgeries of the War. Food historian Sarah Lohman explores the challenges that Americans faced throughout WWII as a result of wartime rationing and recreates some favorite wartime recipes to demonstrate necessary ingredient substitutions. She'll use real ration books from the time, as well as period newspaper articles to explore the ins and outs of the ration system and explain the reasoning behind it. You'll get to try two types of cakes, a decadent recipe that would have used several months of ration books, and another, frugal recipe that made many substitutions and used few ration points. You can decide which one is best at this fun, hands-on talk.
***

The History of Garlic
Tuesday, September 30th, 7:30 PM
The Farm on Adderley, Cortelyou Road, Brooklyn, NY
$65 / person + beverages, tax and gratuity
Email thefarmonadderleyevents@gmail.com to book tickets.
Historic Gastronomist Sarah Lohman is joining us for a dinner celebrating The History of Garlic. Join us! We will be serving a multi-course dinner from our kitchen alongside Sarah's musings on garlic's ascent to prominence on our palate's list of favorite flavors.
***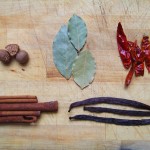 Edible Tour of the Tropical Pavilion
December 6, 2014; 11am or 1pm
The Brooklyn Botanical Garden,
$12, Tickets
Enjoy the warmth of our Tropical Pavilion on this edible greenhouse tour! We'll explore the flavors used in holiday cooking and baking-like vanilla, black pepper, and chocolate-as well as coffee and kola. We'll use sight, smell, and taste to experience these ingredients in their natural form and learn all about their history and usage. 
***
Book me for a lecture, demo, tasting or another event!