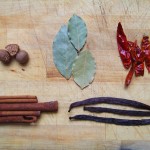 Edible Tours of the Tropical Pavilion
Saturday, December 5th, at 10:30, 12:30 or 2:30
$18, Get Tickets here!
The Brooklyn Botanical Garden,  990 Washington Ave, Brooklyn, NY
Enjoy the warmth of our Tropical Pavilion on this edible greenhouse tour! We'll explore the flavors used in holiday cooking and baking-like vanilla, black pepper, and chocolate-as well as coffee and kola. We'll use sight, smell, and taste to experience these ingredients in their natural form and learn all about their history and usage.
***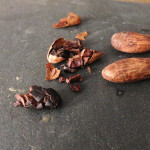 Cocoa in the City: NYC Chocolate Makers
Thursday, Dec 10, 7 pm
$12/$8 for BHS and G-W members Reserve Tickets
Brooklyn Historical Society, 128 Pierrepont St, Brooklyn, NY 11201
Historic gastronomist Sarah Lohman returns to BHS, this time to explore the history and intricate production process behind everyone's favorite treat: chocolate. With a panel of chocolate makers, from bean to bar producers to confectioners of fine chocolates, discover the origin story behind some of your favorite chocolate bars and mouth-watering truffles. Tastings included!
***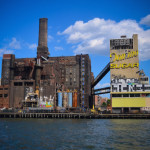 The Vanishing Past of the Brooklyn Food Scene
Friday, December 11, 7pm
At the Raaka Chocolate factory in Red Hook: 64 Seabring St, Brooklyn, NY 11231
FREE! Get tickets!
In the early 20th century, diverse immigrant populations started food businesses which strengthened and added character to Brooklyn neighborhoods, but the "original" food culture is dying out.  Are gentrification and big business washing out the rich history of immigrant food?  Is the new Brooklyn brand trending toward homogeny? How will this affect our future? Sarah Lohman will join us in the panel discussion.
***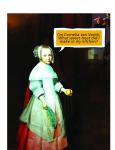 At the Kid's Table: Cornelia's Kitchen
Saturday, December 12th, 2-4
$16 RSVP required to familyprograms@nyhistory.org
New-York Historical Society, 170 Central Park West, New York, NY
Family Program
Dutch families in New Amsterdam were known for their delicious holiday confections—can you imagine all the good smells that would have come out of their kitchens?
During this program, participants will take the place of Cornelia van Varick in her seventeenth-century kitchen as she prepares traditional food for the New Year. We'll handle objects and ingredients that Cornelia would have had, such as sugar cones and nippers, Dutch ovens, and mortar and pestles. Then we'll use them to make two Dutch holiday treats, orange caraway cookies and fried doughnuts, that participants can taste and take home.
Book me for a lecture, demo, tasting or another event!