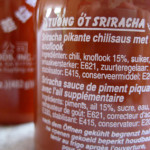 Sriracha: A History SOLD OUT!
Tuesday, Feb 9th, 6pm
Three's Brewing
$12 Buy Tickets Here
Sriracha is a cultural mashup that typifies American cuisine: based on a Thai sauce, it was created by a Vietnamese immigrant of Chinese descent, and is made outside of LA with California-grown ingredients. In 20 years, it's crossed over from a condiment for Pho to a mainstream American ingredient.
Historic Gatronomist Sarah Lohman has traveled to Sriracha's California birthplace to see the factory and interview David Tran, the hot sauce's genius creator. She'll share with you we'll the fascinating history of Sriracha as well exclusive interviews, primary source research, and a special peek into its artisinal production process. All your burning hot sauce questions will be answered as we explore how Sriracha has become more American than apple pie.
Each ticket includes a small beer from the selection on tap made by Threes Brewing, gratuity included.
Doors will open at 6pm, with the talk beginning around 6:20pm. Be sure to grab your drink before then! 21+
***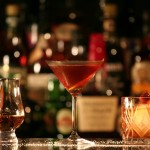 The Brooklyn Cocktail: A History  SOLD OUT!
Thursday, Feb 11, 7pm
The Brooklyn Historical Society
$12 Buy Tickets Here
With distilleries blossoming throughout the borough and some of the world's top mixologists calling Brooklyn home, Brooklyn has quickly become the epicenter of creative drinkmaking. Is this a new phenomenon, or have we had an earlier incarnation as the cocktail capital? Discover stories of Brooklyn bartenders past and present in a panel moderated by historic gastronomist Sarah Lohman, with cocktail historian David Wondrich; St. John Frizell of Fort Defiance, Del Pedro of Tooker Alley, and Tom Macy of Clover Club. Tastings included!
***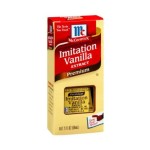 Masters of Social Gastronomy: The Flavor Battles! ONLY A FEW TICKETS REMAINING!
Thursday, Feb 25th 6pm
MOFAD Lab
$12 Buy Tickets Here!
MSG takes on on the history and science of imitation ingredients! There'll even be a sample-heavy showdown where you get to definitively decide if there's any difference between artificial and natural flavorings.
Sarah will explore the history of artificial food, starting with medieval feasts obsessed with disgusting foods like "meat pitchers." After a trip to the 19th century to explore the earliest artificial flavorings, we'll visit the "Poison Squad," a team of early 20th-century chemists who tested the safety of food additives by ingesting them in large quantities.
Soma will open up the science behind artificial flavorings, tracking the back-room work of flavor chemists. Find out what notebook paper has in common with vanilla ice cream, and uncover the secrets of Juicy Fruit gum. We'll bring it all back home by examining the NYC's very own maple-syrup-scent mystery, and Soma's attempts to recreate it in his kitchen.
Then, during the Storytime interlude, natural and artificial flavors will square off. Sarah and Soma will state the case for two sets of flavorings, and the audience will do a blind taste test to decide which ones reign supreme.
***
Book me for a lecture, demo, tasting or another event!