***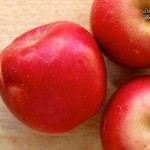 Masters of Social Gastronomy: PIE!!!!!!!!!!!!!!!!!!!!!
Wednesday, November 19th
FREE FREE FREE, 21+ RSVP
Doors at 7:30pm, talks start at 8pm
Littlefield, 622 Degraw Street in Gowanus
Each month, the Masters of Social Gastronomy take on a curious food topic and break down the history, science, and stories behind it. Don't miss the twin pillars of the American pie kingdom: the gentle apple pie and its heavily-spiced cousin, pumpkin pie.
Think making an apple pie is simple? Not so fast! A trip to the grocery store yields a thousand and one varieties of apples, all bearing well-marketed and uninformative monikers: Gala, Northern Spy, Empire, Honeycrisp, Granny Smith. Learn the rhyme and reason behind the names and the categories, along with the history and science that got turned us into a nation of Red Delicious. We'll uncover the magic each cultivar brings to the dinner table, and how to be sure you're baking the best in your apple pie.
Fall also brings everyone's favorite time of year: pumpkin spice season! We'll learn about the all-American pumpkin pie, and discover how this New World gourd combined with English pie ingenuity to become the classic Thanksgiving dish. Then, we'll see how the pumpkin spice craze started and learn more about the complicated spices and crazy chemistry that make up this unique autumn flavor.
RSVP: http://www.eventbrite.com/e/masters-of-social-gastronomy-presents-all-american-pie-tickets-13465083427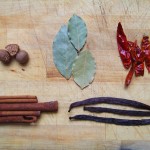 Edible Tour of the Tropical Pavilion
December 6, 2014; 11am or 1pm
The Brooklyn Botanical Garden,
$12, Tickets
Enjoy the warmth of our Tropical Pavilion on this edible greenhouse tour! We'll explore the flavors used in holiday cooking and baking-like vanilla, black pepper, and chocolate-as well as coffee and kola. We'll use sight, smell, and taste to experience these ingredients in their natural form and learn all about their history and usage. 
***
Book me for a lecture, demo, tasting or another event!