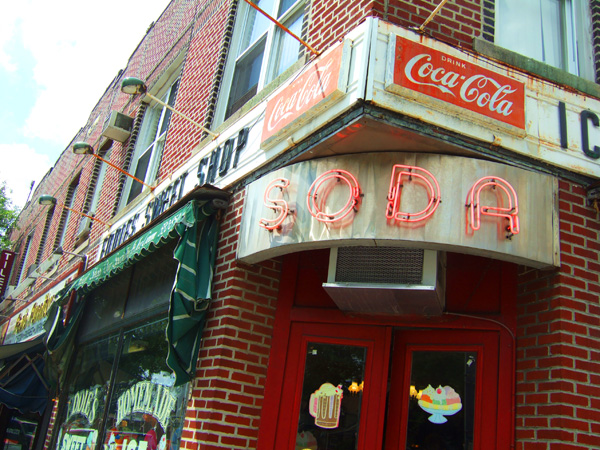 Eddie's Sweet Shop, in Forest Hills, Queens.
A couple weeks ago, I joined friends for a summer drive to Eddie's Sweet Shop in Queens.  This soda fountain and ice cream haven hasn't changed much since the turn of the century.  I read about it in a neat little book called The Historic Shops and Restaurants of New York; all the quotes in this post are pulled from this book.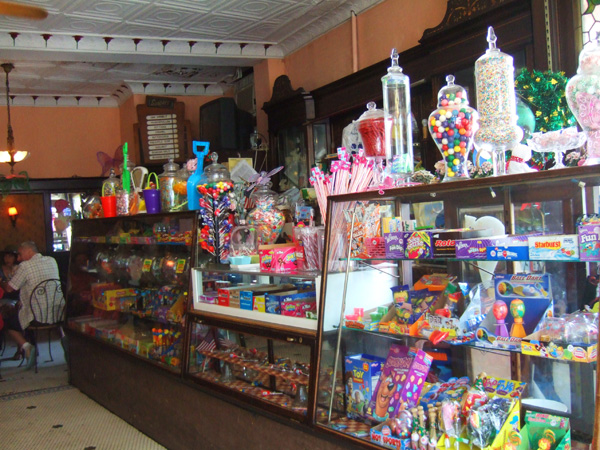 The candy counter. Â The interior of Eddie's is "…preserved in near perfect turn-of-the-century condition."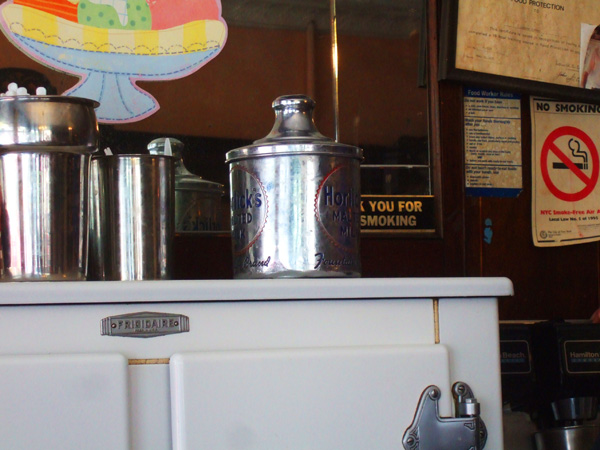 "The refrigerator is Frigidaire's first electric mode, some 75 years old…" Â A vintage canister filled with malt sits on top.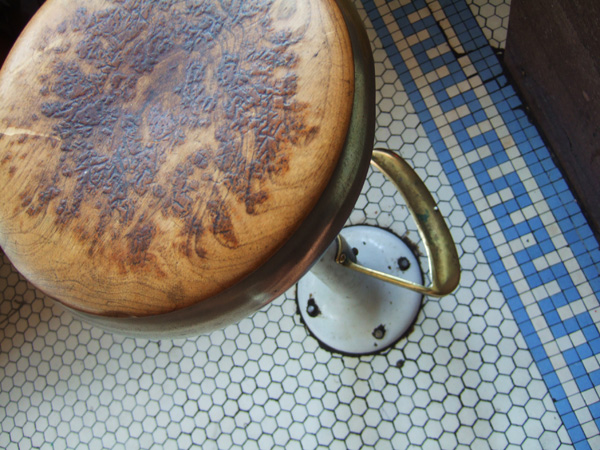 "Nine original wood-topped revolving stools still face the mahogany counter with its cool-to-the-touch white marble top." Â The surface of the stool has been worn smooth by the seats of many pants.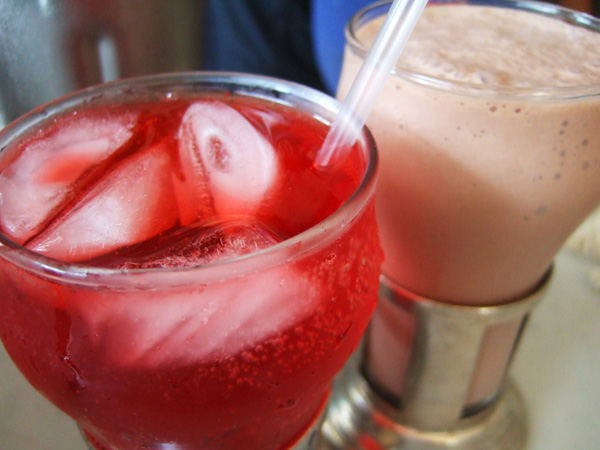 "They…serve only homemade ice cream, sherbert, syrups, and freshly whipped cream, all prepared on the premises." Â I had a chocolate malt, and a strawberry soda, made with syrup and seltzer. Â Next time, I think I'll get an ice cream float!