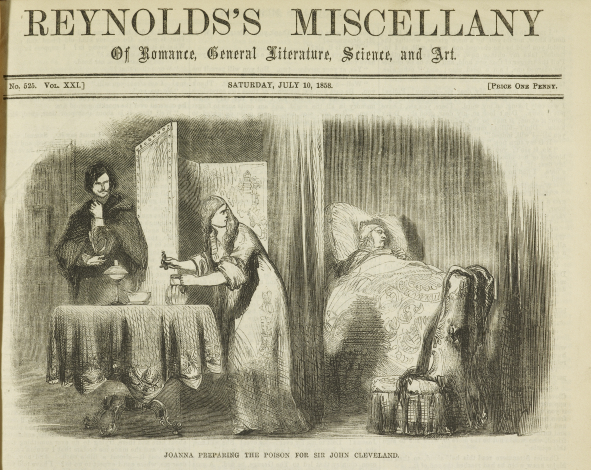 Masters of Social Gastronomy: Â The History of Aphrodisiacs and Poisons
Wednesday, January 28th.
FREE FREE FREE, 21+Â RSVP
Doors at 7:30pm, talks start at 8pm
Littlefield, 622 Degraw Street in Gowanus
The  Masters of Social Gastronomy take on curious food topics and break down the history, science, and stories behind them. This month, we're getting reading for Valentine's Day!
Every culture has a long history of aphrodisiacs – love-inducing and libido-promoting foods, ranging from the commonplace to the esoteric. Is chocolate the rightful king of Valentines Day, or could we do better with a tiger's unmentionables? Let's trace the history of these foxy foods and see what science has to say about their amorous assertions.
First comes loves, then comes marriage, then comes a little bit of rat poison in their coffee cup. When love goes wrong, out comes the Victorian obsession with female poisoners: delicate and seductive, these ladies made headlines in the age of yellow journalism for offing their lovers with poisoned food. Come hear their stories and…hey, does this taste like almonds to you? RSVP HERE.