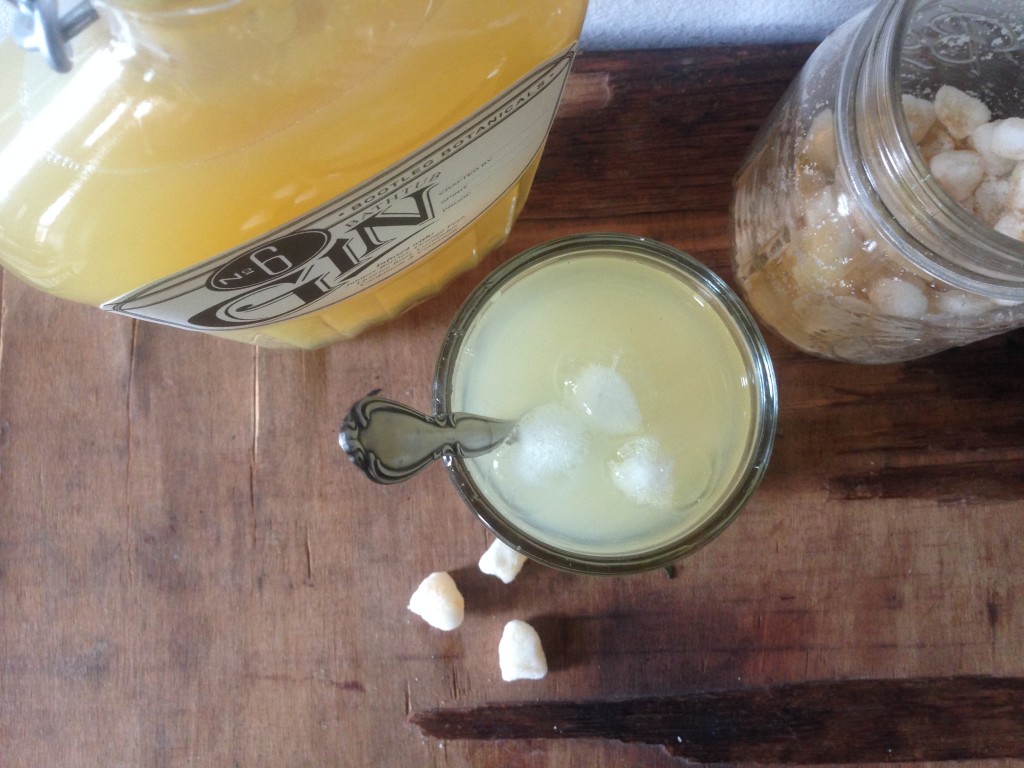 I've got a new, summer-fresh post up on Etsy all about the history of gin! Such a refreshing drink for the hot weather.
Gin's most famous role came in the early 20th century, when Prohibition prevented the sale of alcohol. It was particularly easy to produce "bathtub gin" in those trying, dry times. Gin is commercially made by distillation — steaming the alcohol through a basket of spices — but it can be made by infusion. Any plain spirit, like industrial-grade alcohol, could be transformed into "gin" by infusing it with strongly-scented spices, which would hide any bad flavors from the sub-par spirits. Calling the homemade hooch delicious would likely have been a stretch.
Read more about gin history & how-to here!
And if you live in the NYC area, I'm doing a tour and cocktail hour at the Brooklyn Botanic Garden all about the ingredients that go into gin. You can get tickets here!