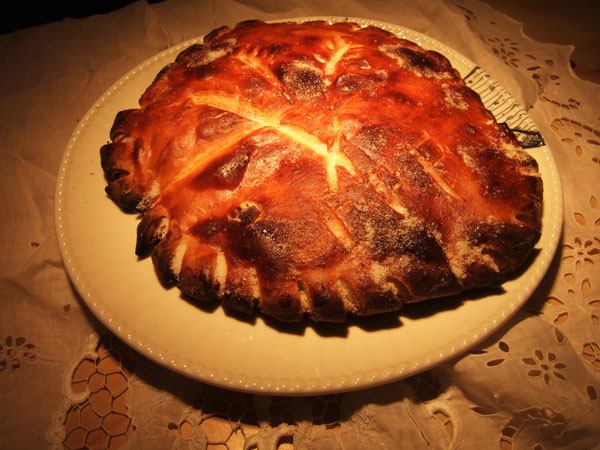 A mediocre Galette des Rois.
I didn't put this post up yesterday, and I promised I would.  After the cake was consumed, we drank some wine, as is the custom, and things happen.  Namely "strip Apples to Apples," which it turns out is not a very effective game.
So, a day later, here are the results of my King Cake experiment.  First, the recipe, as printed in The Wilder Shores of Gastronomy–-it's from a 1927 cookbook, but the author claims it is much older, dating from the time of Louis VIX.  My French isn't good enough to check the primary sources to confirm.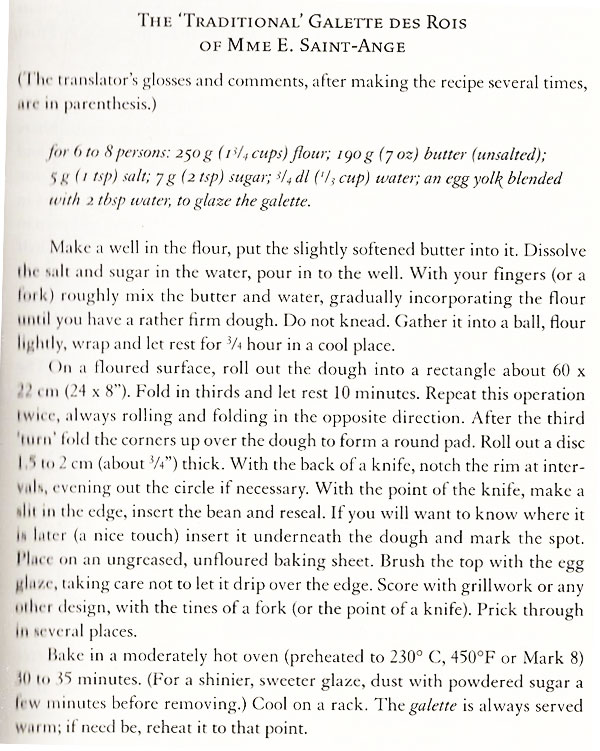 I did something really dumb: I didn't follow the recipe.  A King Cake is supposed to be a lot like a puff paste and I was all like "Oh! I know how to make a puff paste, and this isn't it."  So where the recipe says to mix in softened butter, I cut in frozen butter, like a pie dough.  And then I accidentally added too much water.  Then, I didn't cut the design deep enough (it's supposed to be three stalks of wheat and FPF).  I baked it too long and burned the bottom, and the sprinkled sugar didn't melt evenly, and left psoriasis-like patches of glaze.  Kindof a disaster.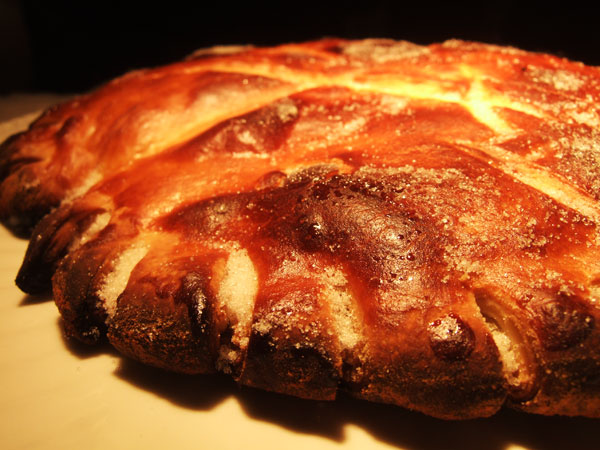 It's suppose to be a flaky tower of slightly sweet, buttery crispness.  Mine was this dense burnt thing.  Or maybe historic King Cakes were denser, I don't know.   But it was consumed in due time, and a king was crowned, and a good time was had by all.  I'd try it again next year.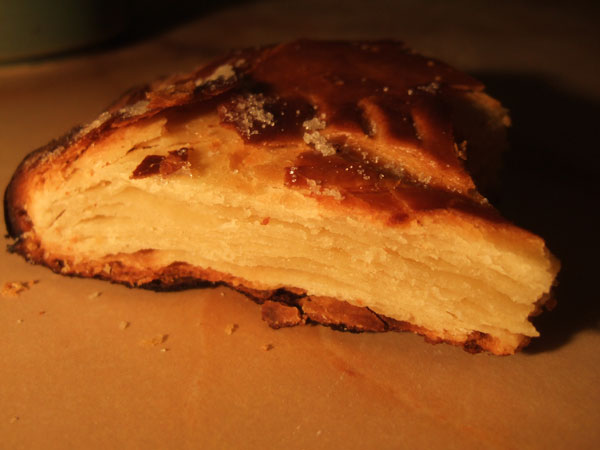 By the way, did you know Epiphany is a really big deal in Florida?