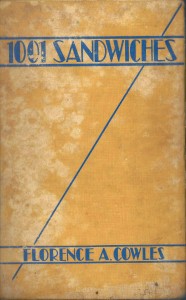 Welcome to the world of early 20th century sandwich making, when the advent of sliced bread gave birth to a booming sandwich culture.  The first bread-slicing machine was installed in a factory in 1928; within two years, 90% of store-bought bread was factory sliced. Standardized and convenient, housewives focused their creative energies on what went in between the bread.
1001 Sandwiches, published in 1936, is the expanded edition of 700 Sandwiches written about a decade previous. To give you a sense of common of ingredients in a 1930s sandwich, here are the " sandwich 'makings'" author Florence Cowles advises you to keep on your emergency "sandwich shelf":
Peanut butter, packaged cheese, potted and deviled ham, corned beef, chicken, tongue, dates, sardines, lobster, salmon, pimientos, pickles, olives, salted nuts, jams and marmalades, honey, horse-radish, mustard, bouillon cubes, Worcestershire and Tabasco sauces, mayonnaise and crackers.  With a good selection of these ingredients you can calmly meet any sandwich emergency which may arise.
I taste-tested four sandwich creations from this book, choosing recipes that sounded bizarre but potentially tasty.  I also subjected Jonathan Soma, co-founder of the Brooklyn Brainery, to my sandwich antics.  The recipes, and the results, are below.
Cheese and Cornflake Sandwich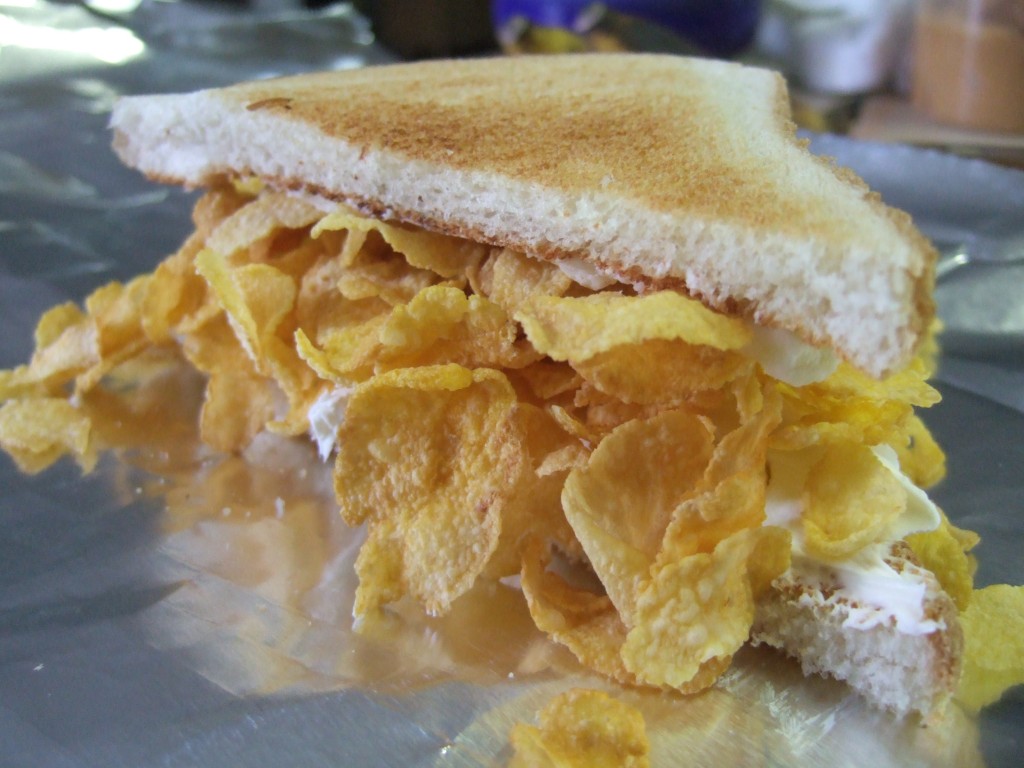 This was a crunchy sandwich; definitely very auditory.  And scratchy–it really tears up the roof of your mouth.  Soma is crazy for cream cheese, so he said he would make it and eat it–he votes yaaay! I vote boo!
Potato Chip and Olive Sandwich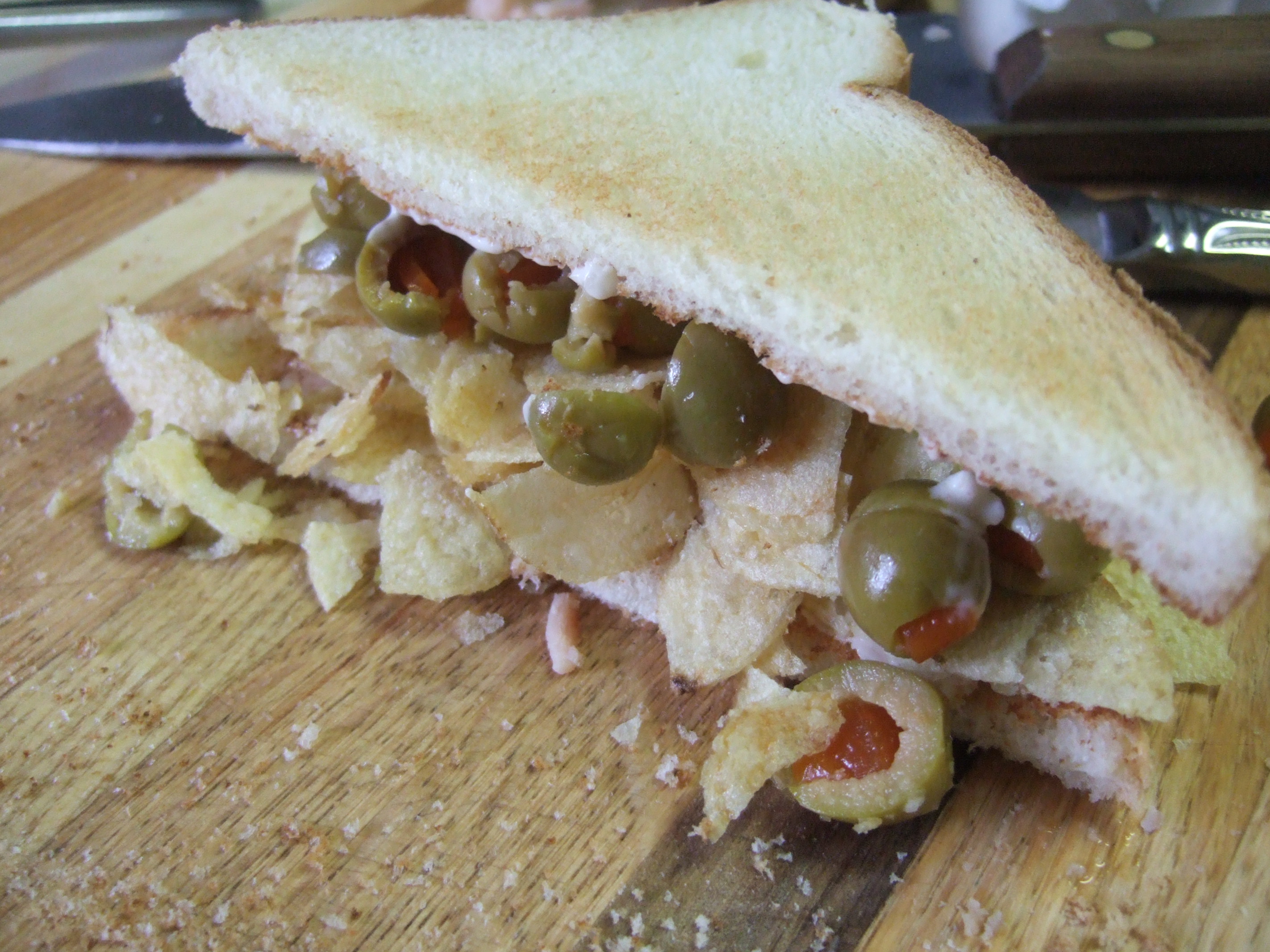 I was out of mayonnaise when I assembled this sandwich, so I substituted tartar sauce.  Soma thought it looked like Thai food and tasted "like all of its ingredients individually."  Very non-harmonious.
I liked it–it was super salty! It would fix a hangover in no-time flat.  I vote yaaay! This was my favorite overall. Soma votes boo.
Bacon and Prune Sandwich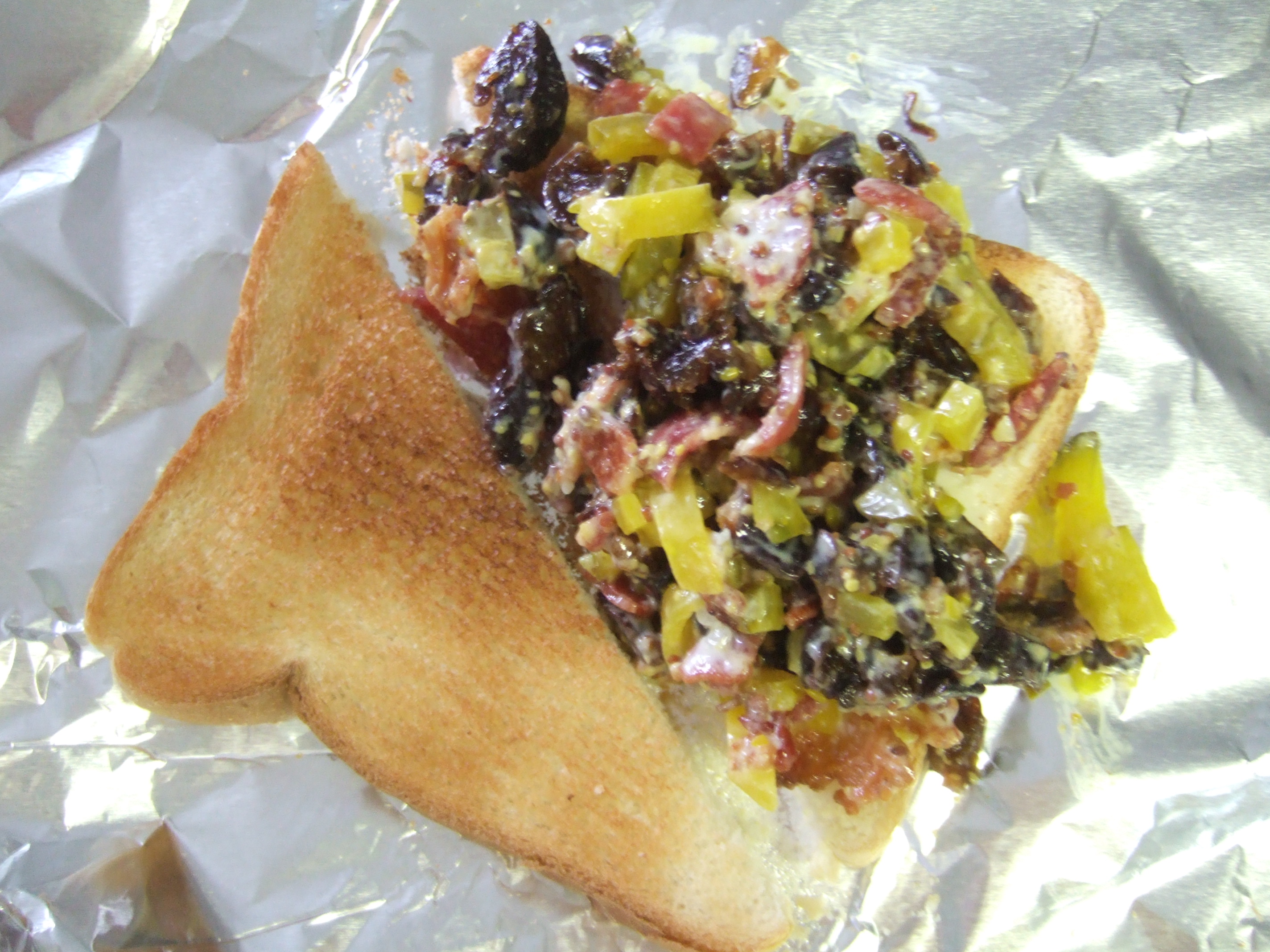 Soma informed me that prunes are no longer called prunes.  They're now "dried plums."  So this is a Bacon and Dried Plum sandwich, which sounds very sophisticated. We both agreed this was not bad–although I wouldn't eat it willingly.  This was Soma's favorite hands-down
Ham and Banana Sandwich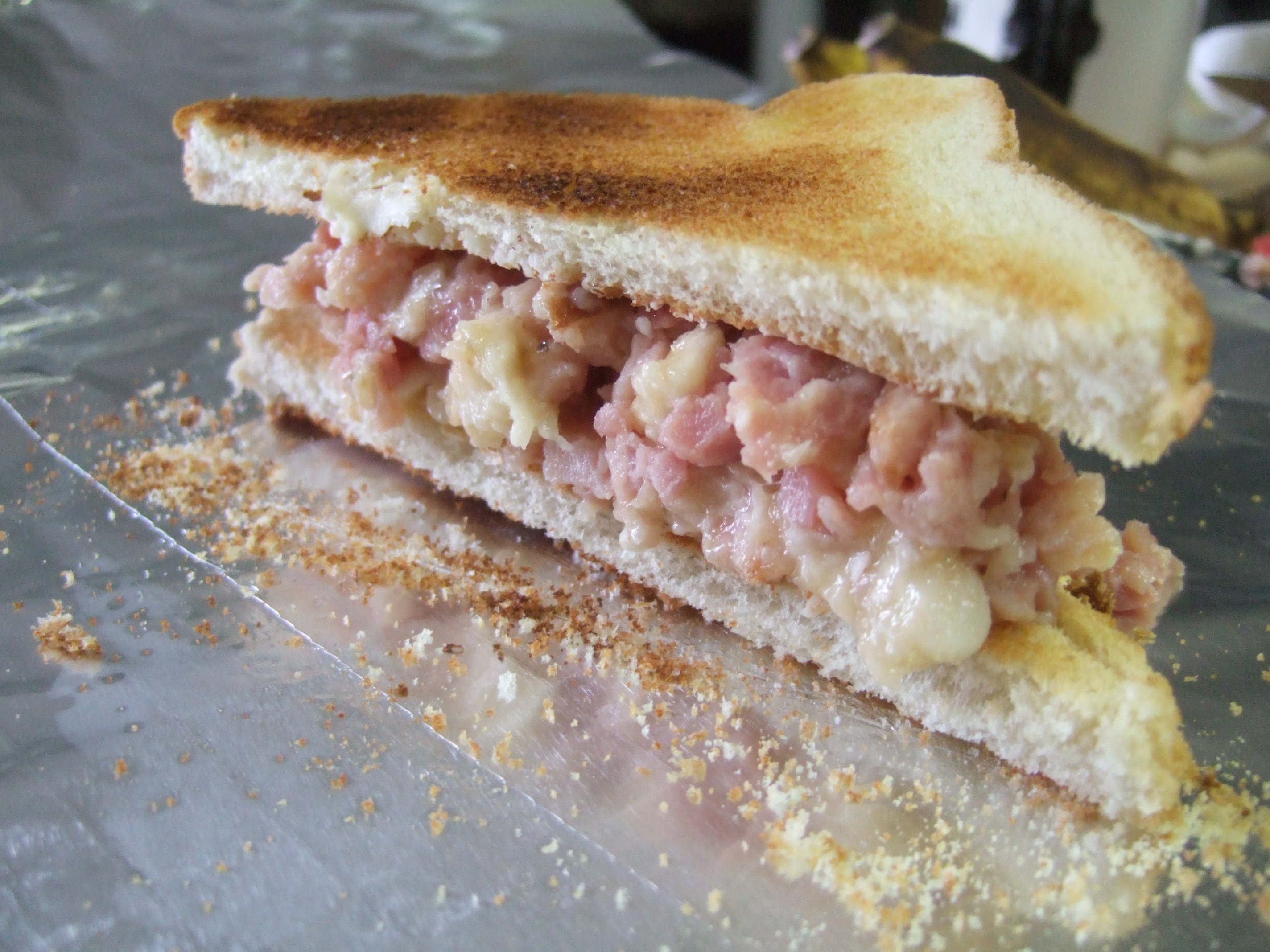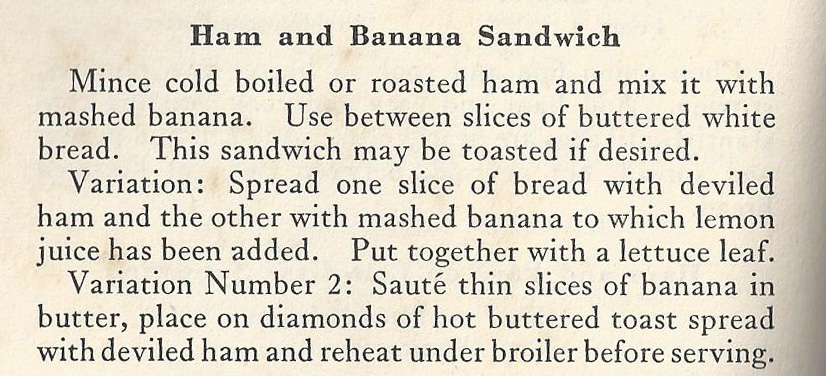 This sandwich was promptly re-named the Hamana Sandwich.
We tested these sandwiches in front of a live studio audience, and someone screamed out "It looks like someone already ate it!"
The weird part is really expected this one to be good.  It was instantly repulsive.  Soma described it as "Not the worst thing I could of had."  I was nauseous. Horrific. Horrendous.