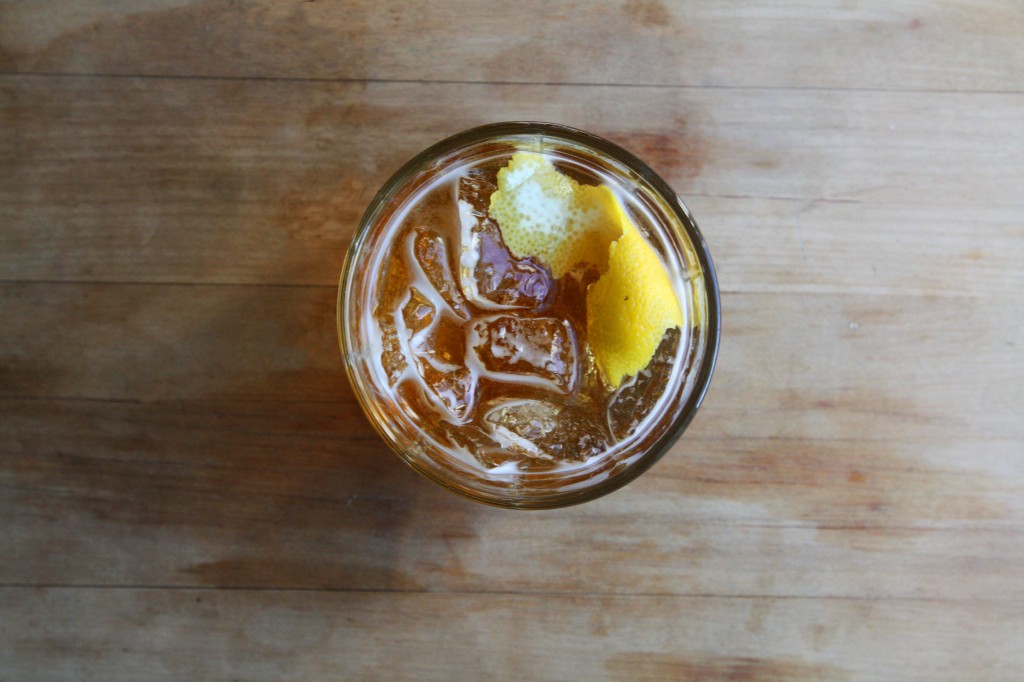 This hard cider cocktail is another from
Jerry Thomas' bartending guide
.  It's easy and icey and perfect for hot days.  Made with a dash of bitters, it tastes like a summer version of mulled cider.
***
The Jersey Cocktail
1 teaspoon simple syrup
2 dashes bitters
Hard cider
Lemon peel
Fill a tumbler with crushed ice.  Add simple syrup and bitters, then fill glass with hard cider.  Stir until the glass becomes very cold and condensation appears.  Serve, garnished with a twist of lemon peel.