There are so many Four Pounds Flour events this Fall! Full list below, and always check my events page for updates.
***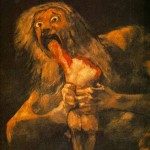 Masters of Social Gastronomy:Â Foods that go Bump in the Night
Tuesday, October 20th. Doors at 7:30pm, talks start at 8pm
FREE FREE FREE, 21+Â RSVP
Littlefield, 622 Degraw Street in Gowanus
Learn all about the fascinating connection between monster myths and culinary history, a rye fungus that caused mass hallucinations (and may have led to the Salem Witch Trials!), and famous cannibals from around the world. Get your ticket here!
***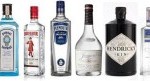 Gin History at LIM Alive @Five
Friday, October 23rd, 5pm
$15 at the door
The Long Island Museum, 1200 NY-25A, Stony Brook, NY
Experience the LIM after hours.  Join us for drinks, light refreshments, and a special program.  Admission is $15; $10 for members at the door.
Join historic gastronomist Sarah Lohman as she explores the history of gin and why it was the alcohol of choice during prohibition. Ms. Lohman will discuss gin's current day revival and enjoy an opportunity to see and smell the botanicals that create gin's distinctive flavor profile. Â With cocktails!
***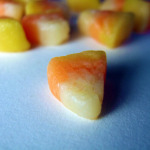 Candy: From Early History to Halloween
Thursday, October 29th, Â 6:30-8pm
$14 Tickets Available Here!
Brooklyn Brainery, 190 Underhill Ave. Prospect Heights, Brooklyn

Isn't it weird that one day a year it's appropriate to threaten people into giving you candy? Where did the Halloween tradition come from? And actually, how did we come up with candy in the first place?
In this class, we'll cover a brief world history of candy, from the botanic roots ofsugarcane, to the first processed confections from the Middle East, to the magical candy medicines of medieval Europe. Then, we'll sort out the origins of Halloween, along with modern myths like the "razor blade in the apple."
And, what would a talk on candy be without lots and lots of CANDY: historic candy samples will abound to help you learn. Get you tickets here!
***
Food of the Dead: A Culinary History of the Funeral
Thursday, October 29th, 8pm
$16 Get your tickets here!
Brooklyn Brainery, 190 Underhill Ave. Prospect Heights, Brooklyn
At the end of an early American funeral, participants were given a cookie: spiced with caraway, and stamped with a special design, they were often kept for years as a memento of the departed.
Although mourning traditions have changed over time, and vary from place to place, what they have in common is food and drink.  In this talk we'll look at the culinary traditions surrounding funerals throughout American history, and we'll taste beer from Midas's tomb, funeral cakes, and Mormon funeral potatoes. Get your tickets here!
***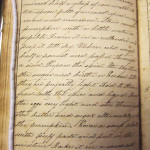 Brooklyn Bounty
Tuesday, November 10th 7pm
Tickets
26 Bridge, DUMBO
This year's Brooklyn Bounty will feature curated tastings of a nineteenth century Dutch-American meal with a modern twist. Recipes will be inspired by one of BHS's prized artifacts, Mrs. Lefferts' Book. This handwritten recipe book, compiled by Maria Lott Lefferts (1786-1865) and her daughter Gertrude Lefferts Vanderbilt (1824-1902), showcases traditional Dutch dishes. The menu is curated by Historic Gastronomist Sarah Lohman and executed by some of Brooklyn's best restaurants. Our festive special evening will include a live auction, music and more fun surprises! Cocktail attire encouraged.
***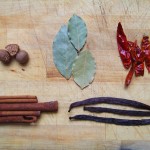 Edible Tours of the Tropical Pavilion
Saturday, December 5th, at 10:30, 12:30 or 2:30
$18, Tickets here!
The Brooklyn Botanical Garden,  990 Washington Ave, Brooklyn, NY
Enjoy the warmth of our Tropical Pavilion on this edible greenhouse tour! We'll explore the flavors used in holiday cooking and baking-like vanilla, black pepper, and chocolate-as well as coffee and kola. We'll use sight, smell, and taste to experience these ingredients in their natural form and learn all about their history and usage.
***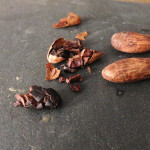 Cocoa in the City: NYC Chocolate Makers
Thursday, Dec 10, 7 pm
$12/$8 for BHS and G-W members Reserve Tickets
Brooklyn Historical Society, 128 Pierrepont St, Brooklyn, NY 11201
Historic gastronomist Sarah Lohman returns to BHS, this time to explore the history and intricate production process behind everyone's favorite treat: chocolate. With a panel of chocolate makers, from bean to bar producers to confectioners of fine chocolates, discover the origin story behind some of your favorite chocolate bars and mouth-watering truffles. Tastings included!
***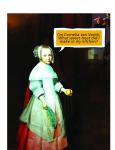 At the Kid's Table: Cornelia's Kitchen
Saturday, December 12th, 2-4
$16 RSVP required to familyprograms@nyhistory.org
New-York Historical Society, 170 Central Park West, New York, NY
Family Program
Dutch families in New Amsterdam were known for their delicious holiday confections—can you imagine all the good smells that would have come out of their kitchens?
During this program, participants will take the place of Cornelia van Varick in her seventeenth-century kitchen as she prepares traditional food for the New Year. We'll handle objects and ingredients that Cornelia would have had, such as sugar cones and nippers, Dutch ovens, and mortar and pestles. Then we'll use them to make two Dutch holiday treats, orange caraway cookies and fried doughnuts, that participants can taste and take home.