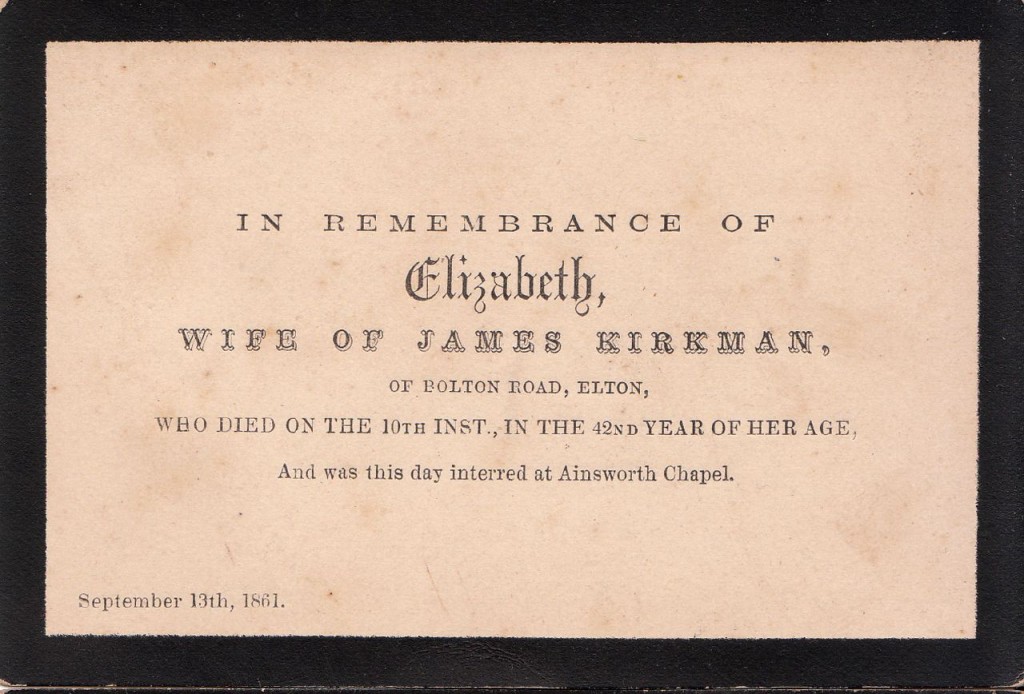 AÂ "Funeral Card," given to guests of a 19th c wake.
Eating our Emotions: The History of Food in Funeral Traditions
Sunday, October 7th, 2:30 pm
@Â The Queens Historical Society
Free (but please RSVP here so I know how much food to bring!)
At the end of an early American funeral, participants were often given a cookie: spiced with caraway, and stamped with a special design, they were often kept for years as a memento of the departed.  Although mourning traditions have changed over time, and vary from place to place, what they often have in common is food and drink.  From the home parlour to the funeral parlor; from Irish wakes to sitting Shiva, consumption offers comfort in a time of grief. In this talk we'll look at the culinary traditions surrounding funerals throughout American history, and we'll taste
beer from Midas' tomb, funeral cakes, and Mormon funeral potatoes. RSVP here!