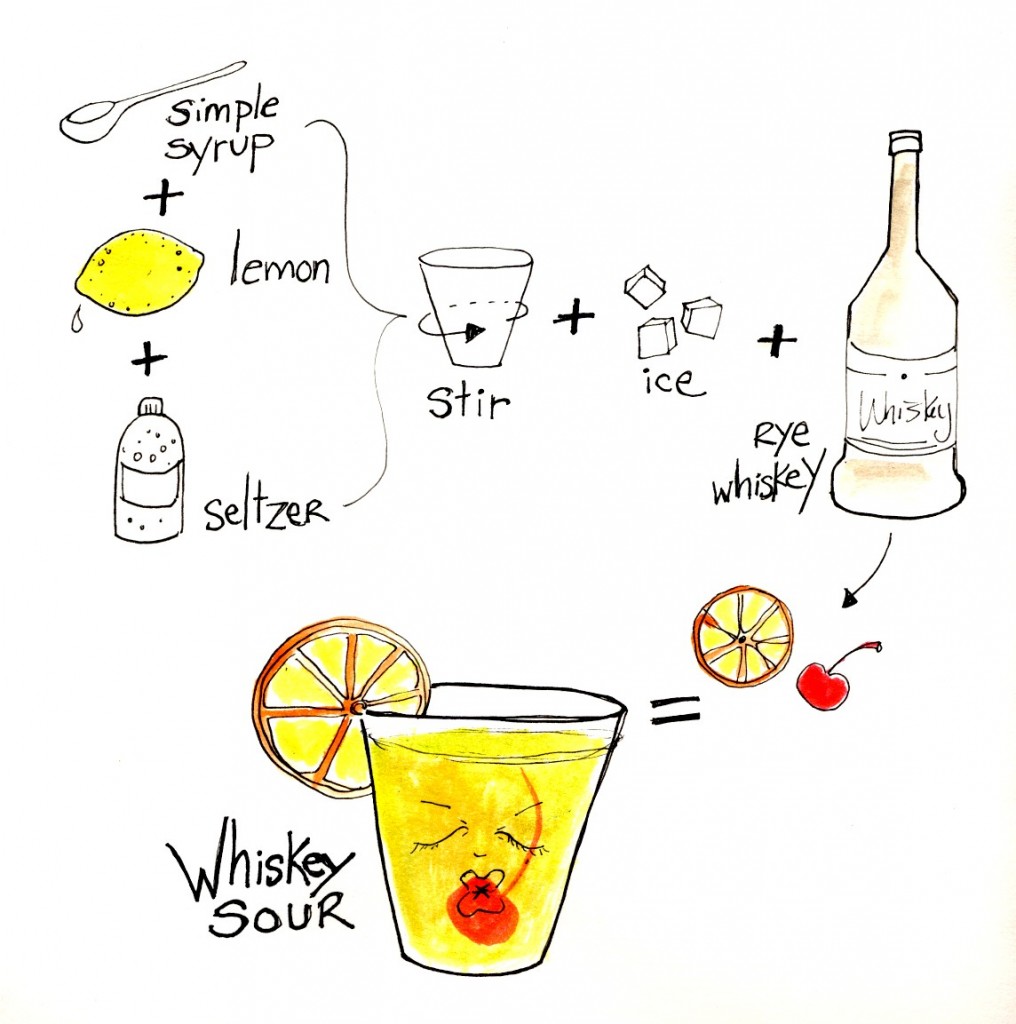 Illustration by Angela Oster.
Whiskey is my drink of choice, so I admit I love the unintentional whiskey theme of this week.
The Whiskey Sour was invented sometime in the middle of the 19th century; Jerry Thomas describes a brandy and a gin variation in his 1862 book.  Other variations: a dash of egg white makes it into the Boston Sour, and Boston also gave birth to the Ward 8 in 1898, which adds orange juice and grenadine.
***
The Whiskey Sour
From The Cocktail Book: A Sideboard Manual for Gentlemen, 1926
2 teaspoons simple syrup (or super fine sugar)
2-3 dashes lemon juice
1 tablespoon seltzer
2 ounces whiskey
1. In a rocks glass, add simple syrup, lemon juice and seltzer. Stir to combine (or until sugar is dissolved).
2. Fill glass with ice, and add whiskey.  Stir until the outside of the glass is cold.  Garnish with a cherry and orange wedge, or seasonal fruits.
***
And if you like a Whiskey Sour, try the Ward III at the 19th C. Pub Crawl's last stop, Ward III: "Made with bourbon, strawberries, egg whites and nutmeg, it's actually 'a derivation of the classic Sour,' explains (owner) Neff. A historical classic, viewed through rose-colored glasses—and given a healthy dose of red berries, too." (Metromix New York)
For a full list of Ward III's "exquisite libations", go here.