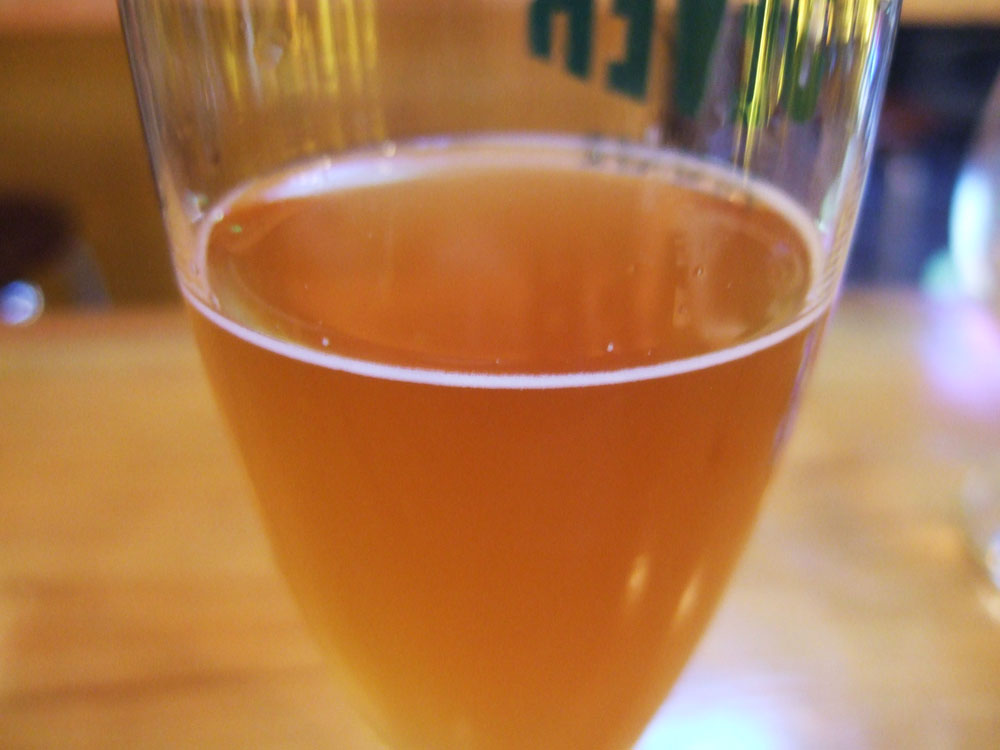 The short story: I was doing research amongst the stacks at the New York Public library. Â In the appendix of a large volume called Virginia Taverns, I found a recipe for a "American Strong Beer," dated 1815. Â I read on to discover this beer was made with mustard, rice and beef. Â Interesting.
While planning for Bread & Beer, I sent this recipe to the brewers at Brouwerij Lane as a novelty; the next thing I know, they're making it. Â And it was my favorite beer of the evening. Â Joshua Berstein of the New York Press just wrote about it:
But I could definitely get pie-eyed from the second beer. It was a circa-1815 American strong ale fashioned with wheat, barley, rice, dry mustard and lean beef. Yes, beef. "You use it to make a sort of broth," Olsen explained of the cow flesh, whose proteins aid the Belgian yeast. Instead of being overwhelmingly meaty, the beer drinks dry and slightly fruity, with gentle notes of hamburger.
You can read Berstein's full article on the Bread & Beer event here.
Brewers: give this recipe a shot. Â You'll be pleasantly surprised.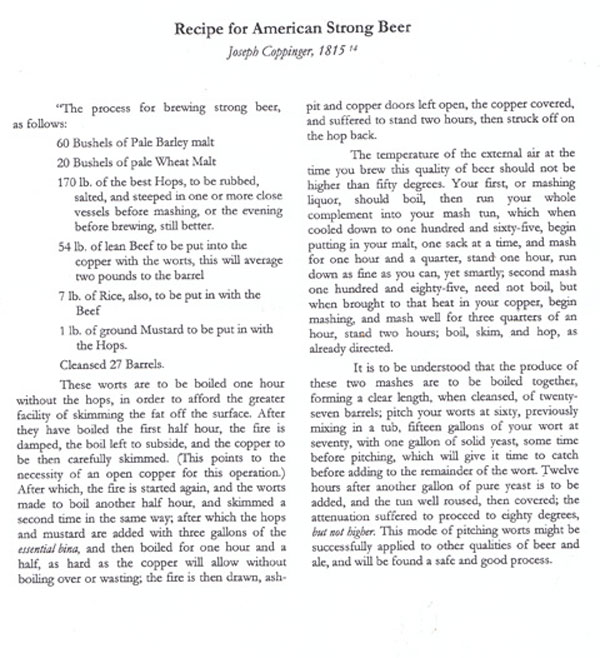 They brewed this beer in two incarnations, one of which was infused with caraway. Â Below, the full menu and tasting notes for the event.