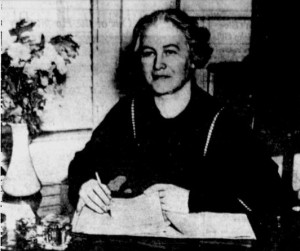 One more little gem from around the web: I wrote this post for WNYC (New York Public Radio) about Frances Foley Gannon, a LaGuardia era public figure who held sway over the city's public markets and the five-borough's dinner tables.
"Good morning, Housewives!"

Every morning at 8:25 AM, long after mothers had ushered their children off to school and begun the laborious task of housework, "Mrs. Gannon" chirped her greeting over the radio. Cheerful but firm, the Deputy Commissioner of Markets gave menu-planning advice to "the biggest collection of hungry people ever gathered in one small spot —New York City."
You can read the full article, as well as get her recipe for Tamale pie, here.
Tamale pie: a crowd pleaser.